Former hospital director investigated in Hòa Bình fatal health scandal
|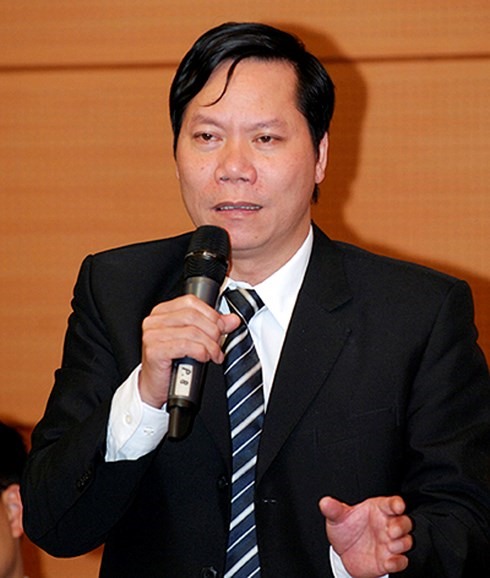 | | Hòa Bình General Hospital former director Trương Quý Dương. - Photo chinhphu.vn |
HÒA BÌNH — Police on Friday announced that they have launched a probe against former Hòa Bình Province General Hospital director for his involvement in the tragic accident that left nine patients dead last year.
Director Trương Quý Dương faces allegations of being irresponsible, causing serious consequences.
On July 7, the police released a fresh investigation report on the case. The investigation found DÆ°Æ¡ng as the top leader of the hospital allegedly failed to appoint a particular manager to oversee the hemodialysis section as well as the water treatment reverse osmosis (RO) system used in hemodialysis from 2015 until the fatal incident happened.
On May 29, 2017, nine kidney patients of the hospital were killed during their regular dialysis process due to toxic water found in their dialysis machines. Â Â Â 
Dương now becomes the fifth employee of the Hòa Bình Hospital who is under investigation. Doctor Hoà ng Công Lương was previously accused of negligence, on grounds of his failure to guarantee the quality of the water used in the dialysis, but yesterday Hòa Bình police yesterday decided to change the formal accusation to manslaughter. The other three include hospital deputy director Hoà ng Đình Khiếu, former head of the equipment and supplies department Trần Văn Thắng and a department officer Trần Văn Sơn.
They were all accused of lacking responsibility, causing serious consequences.
Meanwhile, Bùi Mạnh Quốc, director of the Trâm Anh Water Treatment Company, which was contracted to do maintenance work for the hospital's RO system, faced the charge of involuntary manslaughter. He was the one who cleaned the system, allegedly using a mixture of two toxic chemical substances, which left residue behind in the water system and eventually caused the fatal dealths. — VNS