HN hosts 3rd border friendship exchange
|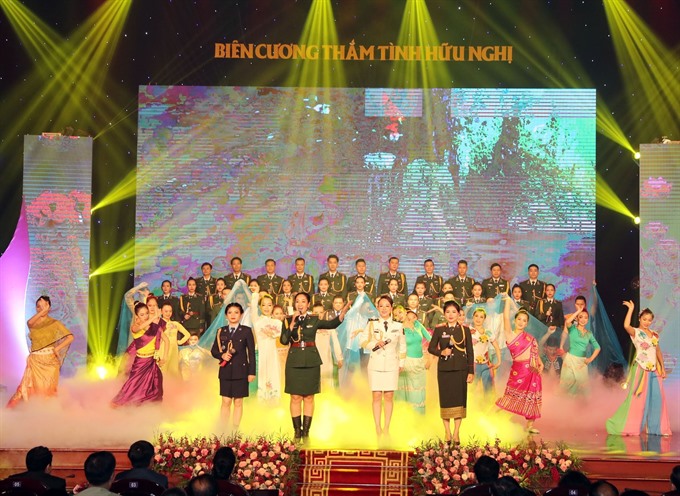 | | A music performance was part of the the third border friendship exchange last weekend in Hà Nội on Saturday. — VNA/VNS Photos Trọng Đức |
HÀ NỘI — The Defence Ministry's Border Guard High Command held the third border friendship exchange at the weekend in Hà Nội.
As part of activities celebrating the 73rd anniversary of the August Revolution and National Day (September 2), towards the 60th anniversary of the Traditional Day of Border Guard Force and the 30th anniversary of the Day of All-People Border Defence (March 3, 2019), the event saw a large number of foreign guests. 
Besides delegations from the defence and public security ministries ofChina,Laos and Cambodia, four delegations from the ministries of national defence and home affairs ofThailand andMyanmarjoined the event for the first time.
The exchange aimed to strengthen defence diplomacy, providing a platform for participants to share experience in safeguarding border areas and gates, thus fostering close relations among countries.
|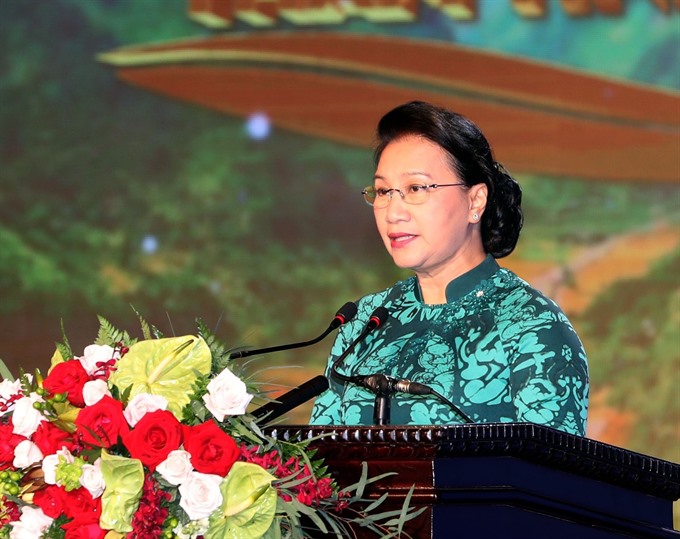 | | National Assembly Chairwoman Nguyễn Thị Kim Ngân makes a speech at the third border friendship exchange. |
Speaking at the event on Saturday, National Assembly Chairwoman Nguyễn Thị Kim Ngân said the presence of the foreign delegates reflects the shared concern and responsibility of Vietnamese border guards and their counterparts from the Greater Mekong Sub-region (GMS) for the region's future and stable development.
Việt Nam, China, Laos, Cambodia, Thailand and Myanmar share the Mekong River as well as aspirations for peace, stability and prosperity, she said, expressing her wish that border guards in the GMS will work more closely and effectively together in diverse areas, including preventing and fighting trans-border crimes, post-disaster search and rescue, natural resources management, protection of Mekong River water resources, and building a borderline of peace, cooperation and development.
A highlight of the exchange was dialogue with participating leaders of border guard forces with stories about national defence and border defence diplomacy, protection of border sovereignty and security and assistance for locals in border areas.
Participants were treated to music performances and documentaries featuring the landscapes, culture and customs of regional countries. — VNS